Introduction to amazing travel guide to Toronto Canada
Hi everyone. Welcome to this Amazing Travel Guide to Toronto Canada blog post. Get the guide to the best hotels, travel tips, and things to do in Toronto, Canada.
Get an amazing travel experience in Toronto Canada with this guide! Explore the city's world-famous sights and attractions, discover delicious local restaurants and take advantage of unique experiences to make your visit unforgettable.
Toronto is a vibrant and dynamic city that boasts a rich history, diverse cultural offerings, and an endless array of delicious food and exciting activities. Whether you're a savvy traveler or a curious visitor, this amazing travel guide to Toronto Canada will guide you through the city's many wonders and help you make the most of your trip. From exploring the bustling streets of downtown Toronto to immersing yourself in the local art and music scenes, you'll discover an incredible range of experiences that are truly one-of-a-kind. So if you're ready for an adventure you won't soon forget, let's dive into this amazing travel guide to Toronto Canada and discover all the best sights, sounds, and flavors that this incredible city has to offer.
Located on the north shore of Lake Ontario, near the US border, Toronto is the largest city in Canada. Toronto is the capital of Ontario, It is also Canada's main economic and cultural center. Toronto originated at the end of the 18th century, formerly known as York in England. Now it has become a Canadian city to be proud of. With a population of close to 6 million, it is also known as the Greater Toronto Area.
This big city attracts different tourists from all over the world to come for sightseeing. There are also many characteristic communities here, such as China Town, Greektown and Little Italy, etc. And these are just some examples of Toronto's diverse culture. No matter where you go, you can capture the symbol of this city: the CN Tower, it is one of the seven wonders of the modern world. The Art Gallery of Ontario (Art Gallery of Ontario) combines architecture and art. This museum was designed by Frank Gehry, an architect born in Toronto, whose works are known for breakthroughs. And when I was young, I visited the predecessor gallery of the art museum.
Read More: Top Vacation Travel Guide to Ottawa Canada
It comes from different eras, but equally impressive is the elegant hilltop castle-Casa Loma (Casa Loma). This was conceived by the ambitious Sir Henry Pellatt a century ago. The motto of his family is "Foremost If I Can". This motto reflects the spirit of the Toronto people. So this city is also known as "The City that Works". However, Canadian entrepreneurs also know how to relax. Why not go to one of Toronto's many grasslands — Take a stroll in Edward Gardens and High Park. Many families, couples, and students come to visit here and admire the elegant plant scenery with curious chipmunks. Near the waterfront is Toronto's vibrant winemaking district. A collection of old-fashioned and trendy tastes. One of the most eye-catching is the Royal Ontario Museum, this historic building introduces modern design.
It is definitely the most amazing subversive work. Browse the galleries and the handicrafts of Canadian Natives and understand the past history of this country. Then, take a look at artworks from all over the world and explore natural exhibits. Overlooking Lake Ontario is the modern Canada Square. Located in the heart of the award-winning Harborfront Centre, it is also a cultural hub. Relax on the comfortable pier in the center of the harbor or visit the theater or winery here. Sports enthusiasts can go to Rogers Centre to show off or visit the nearby Hockey Hall of Fame.
Tourists visiting for the first time often Surprised by the size of the fourth largest city in North America. Dundas Square is located at the end of Yonge Street in the city center. It is reminiscent of Times Square in New York. Looking for designer brands in Eaton Centre, or go shopping in PATH, a large underground mall in the city. You can also visit Kensington Markets. There are all kinds of retro clothing stores gathered here, so you can enjoy a completely different shopping experience. This central block represents fashion and also shows Toronto's "Anything is possible" side.
Read More: Traveling to Canada During the Coronavirus Pandemic
When it's lunch, why not try Italian or Greek cuisine, or try the typical "Hogtown" (boar city, a nickname for Toronto). The Saint Lawrence Market is located in the heart of the Old Town. It is the best place to buy fresh produce. Families can visit the interesting Ontario Science Centre or visit the exciting entertainment parks in Toronto.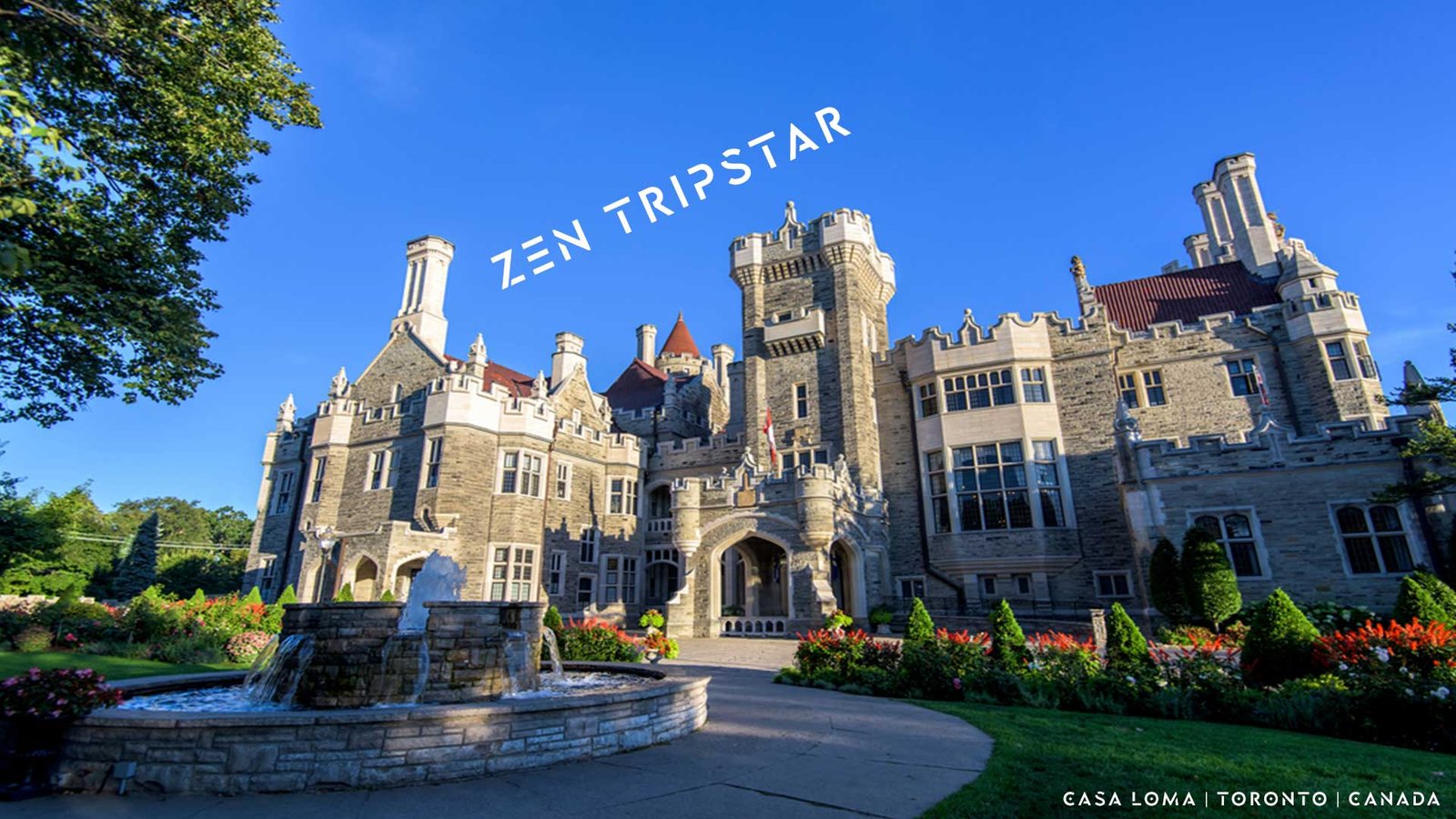 You can also go to the Toronto Zoo to watch the bears take a nap or splash water. You can also go to Canada's Wonderland to visit Snoopy and his friends. If you haven't made a day trip to Niagara Falls, don't leave Ontario. The largest of these is Horseshoe Falls, located on the border of New York State. Millions of people come to watch this great spectacle every year, and this experience will make you unforgettable forever. Come to the waterfall and write the perfect ending for your trip to Toronto.
Conclusion on amazing travel guide to Toronto Canada.
In conclusion, Toronto is a truly incredible city that offers a wealth of attractions and experiences for travelers of all kinds. From the stunning natural beauty of its parks and lakes to the vibrant performances and cultural events that take place year-round, there's truly something for everyone here. Whether you're a foodie, an art lover, a history buff, or just someone looking to get away and explore a new place, Toronto has it all.
So if you're planning a trip to Canada soon, be sure to add Toronto to your itinerary. With its friendly locals, beautiful scenery, and endless opportunities for adventure, it's sure to be a highlight of your travels. And with this guide in hand, you'll be well-equipped to make the most of your time here.
Thanks for reading, and safe travels!
Thank you for reading this Amazing Travel Guide to Toronto Canada blog post and I hope you enjoyed reading it. Please don't forget to Like, Share, and Comment below for more and share your experience when you first visited Toronto, Canada.