Introduction on the best destinations to visit in Maui – Hawaii.
Welcome to the best destinations to visit in Maui – Hawaii. Get the guide to the best hotels, best restaurants, best foods, travel tips, and things to do in Maui – Hawaii.
With crystal clear waters and breathtaking landscapes, Maui is one of the most sought-after destinations for those seeking a tropical paradise. Whether you're an adventurous traveler or looking for a wonderful getaway with your family or significant other, there is something for everyone to enjoy on this captivating island. Join me as we explore some of the best destinations to visit in Maui and discover just how unforgettable this Hawaiian gem can be. Are you ready to pack your bags? Let's dive in!
Maui is the second-largest island in Hawaii. But there are fewer than 150,000 residents on the island, and it doesn't take three hours. You can drive from one side of the island to the other, which is convenient and fast. Many people say that Maui is the most beautiful island in Hawaii. I believe you can experience it firsthand during the journey. This island paradise in the North Pacific not only has a Polynesian cultural heritage, but it also blends the modern American lifestyle. You can take a bird's eye view in this dense jungle land, admire this beautiful island nurtured by fertile lava soil.
Read More: Best Places to Visit in Sydney – Australia
People call Maui the "Island of the Canyon" because the east and west sides of Maui are surrounded by the volcano, hence the terrain of the Grand Canyon. Tropical climate plus more than 80 beaches are on this sunny island all year round, you can definitely enjoy water sports. When the trade wind blows, there are many bars, shops, galleries, and museums on the island for you to visit. It will never let you get bored.
The capital of Maui is Wailuku, a fusion of history and spiritual enlightenment. You can rent a car to drive towards Hana on a well-known highway, you can return from here, or set out for a trip around the island and enjoy the spectacular scenery along the way. Along this winding road, you will pass through Maui to see some of the most amazing natural wonders. Stretch your legs into the waterfall and relax and try Hawaiian specialties along the way. Ho'Okipa Beach Park is one of the best destinations to visit in Maui – Hawaii. Go to Ho'Okipa Beach Park to enjoy fishing and watch the eye-catching performances of surfers.
Remember to spend an hour in the Garden of Eden Arboretum (Garden of Eden Arboretum) and enjoy the beautiful scenery of this bamboo forest. The other side of Hana is the Haleakala National Park. It is the highest point on the island. This is a great place for hiking. Get your gear ready, follow the trail to admire the eye-catching cinder cone! The road is steep if you don't want to climb the mountain.
You can also drive a car to enjoy the beautiful scenery. This dormant volcano is located on the west coast of Maui. The hillside is full of sunny beaches. And the big beach in Makena Beach State Park (Big Beach). It is a paradise for figure skating. When the sun sets, Molokini Island Preserve is dyed deep blue by the sunset sky; and when the sun rises from the surface of the sea, the water appears extremely clear.
Read More: Best Destinations to Visit in Auckland – New Zealand
You can book a guided tour on a sightseeing boat to dive underwater to see Hawaii's green turtles, feed corals, and more at Molokini Reef. Maluaka Beach (Maluaka Beach) is also known as "Turtle Town" which is among one of the best destinations to visit in Maui – Hawaii. Here, you can also watch this gentle marine life on the shore of Maui or sit in the shade of a tree and enjoy a quiet afternoon. If you are on vacation with your family, you can go to the nearby Wailea Beach to share leisurely moments.
Or go to Kihei to the north to learn how to surf. There are many cheap and good hotels, shops and food in this seaside town. One of the most beautiful towns and best destinations to visit in Maui – Hawaii is Lahaina in the northwest. This historic town is bustling throughout the year. In winter, many people come to watch whales. Under the shade of an ancient banyan tree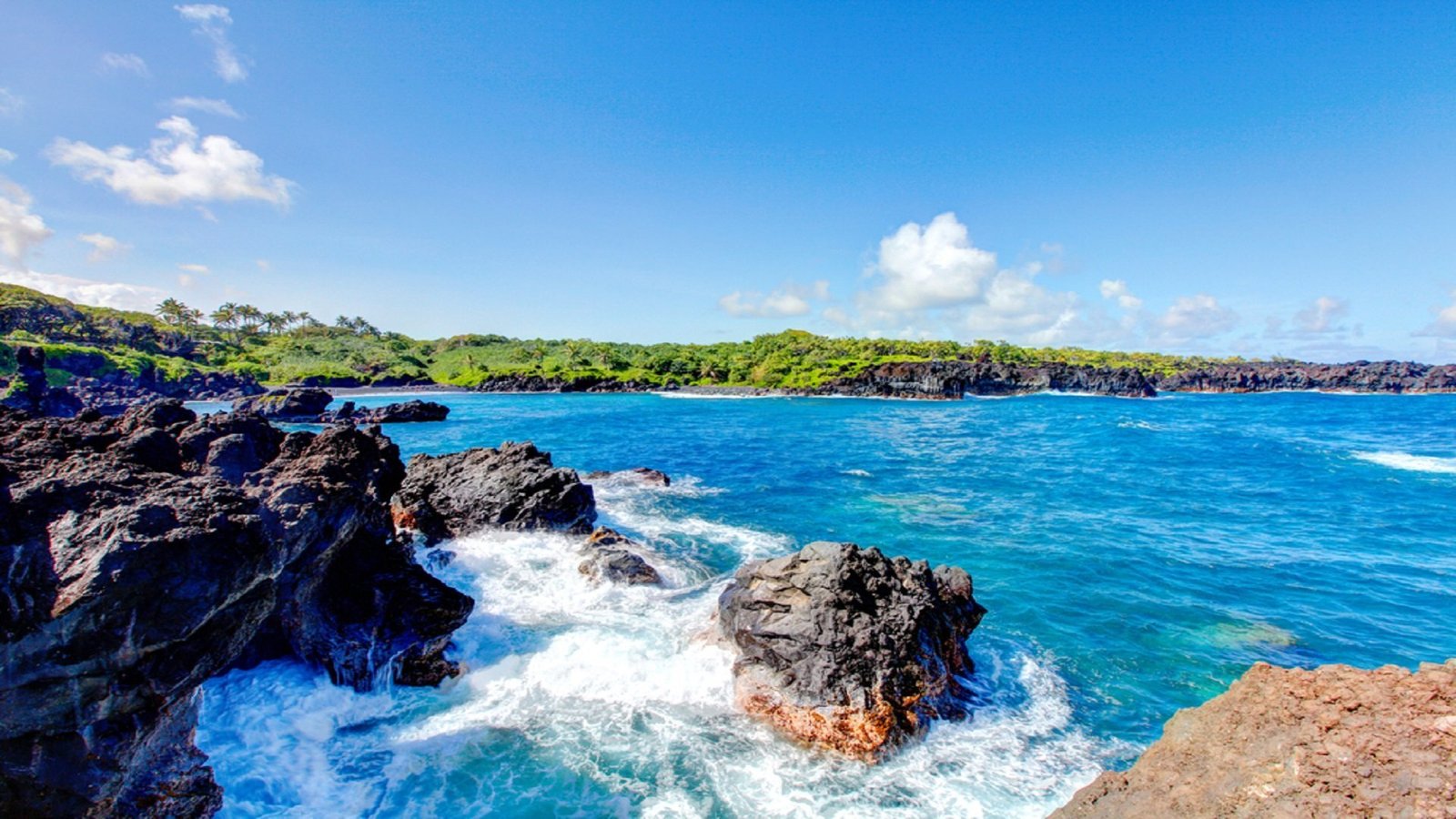 There are many galleries, museums, and souvenir shops, so why not come and visit. You can also go to Kaanpali Beach to complete your trip to Maui. This upscale resort has all the characteristics of Maui. Warm sunshine, comfortable enjoyment, beautiful beaches and colourful culture. There is everything on this lush island. Planning an adventure…prepare your purse…set out to explore Maui for sightseeing!
Conclusion on the best destinations to visit in Maui – Hawaii.
In conclusion, Maui is a breathtaking destination that offers a variety of unique and unforgettable experiences. Whether you're looking to relax on the beach, explore lush rainforests, or admire stunning natural landscapes, Maui has it all. From the Road to Hana to Haleakalā National Park, this beautiful island is full of places to discover and explore. So, if you're planning a trip to Hawaii soon, be sure to add Maui to your list of must-visit destinations! Don't miss out on the opportunity to experience the beauty and magic of this incredible island firsthand. Start planning your trip today and get ready for an adventure of a lifetime! As they say in Hawaii, "Maui no ka oi" – Maui is the best!
Thank you for reading these best destinations to visit in Maui – Hawaii blog post and I hope you enjoyed reading it. Please don't forget to Like, Share, and Comment below for more and share your experience when you first visited Maui, Hawaii
Read More: Best Places to Visit in Brisbane – Australia | Top Brisbane Vacation Travel Guide